Resurgo Place Admission
Resurgo Place is a state-of-the art facility where Moncton heritage, technology and discovery intersect. The resilient City of Moncton was built on transportation. We invite you to come discover why the city's motto is Resurgo, "I rise again". Explore stories of our people and heritage. Follow transportation themes that weave in and out, shaping our understanding of this place and its connections to the wider world.
Resurgo Place
Resurgo Place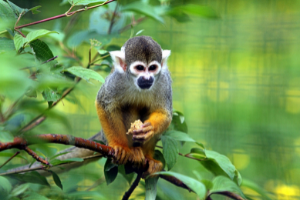 Zoo Admission
Visitors can enjoy a 2 kilometer walk outdoors to view the animals. Other amenities could include: indoor animal viewing areas, playground, gift shop, vending machines, animal contact areas, and pony rides. Toddler carts are available for rent upon arrival. Please note: Tickets can be purchased up to 10 days in advance. An additional date is added daily. Wearing a mask is strongly recommended and is mandatory in all buildings and when outdoors when physical distancing of 2 metres cannot be maintained. Info: https://www.moncton.ca/magnetichillzoo/plan-your-visit.
Magnetic Hill Zoo
Magnetic Hill Zoo